A short guide to a better work ethic in teens
by Hettie Brittz and talltreestraining.com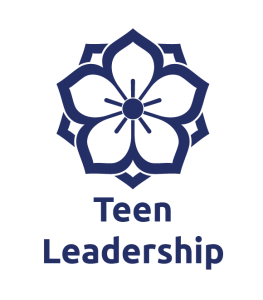 Last week around 9 pm, after a parenting talk, I walked out of a church in the USA with a lady who was visibly hobbling along on sore feet. She works in the church kitchen and had just finished cleaning after having cooked three different meal options for around 80 people. She had started her duty early that morning. I sympathized with her about her aching legs. Her response was, "Wednesday is my favorite day. I just love to see people enjoying the food I prepare!" Her face was beaming with sincere gratitude for the privilege of serving others.
Yesterday, in the home we're hosted in at present, a septic tank became an issue. A leader in the church came to the house, crawled under and overbuilding rubble and spars to reach the septic tank. He dug away through the filth for two hours, to make sure what the problem was. This man's actions said, "Nothing that can help others is below me."
Today, I left a meeting, to find three teenagers in our building's lobby, washing windows. They were chirpy and looked up confidently and kindly at me. I tried to imagine my own teens – squeegees in hand – spending their afternoon just serving or earning an allowance as cleaners. The picture didn't quite take shape convincingly. I had to ask myself why it was hard to imagine.
Here were some of my conclusions:
When our culture is one that assigns some jobs to some people and leaves other jobs to a certain segment of society, we have to rethink it.
I need to make sure there is not a single function or task in our life's sphere that I expect another person to do for me, that I am able to perform, but not willing to. My example will set the tone.
I need to ensure that I don't even flinch or make excuses, bargain or bribe when I ask my kids to perform a task that requires selfless service, sweat, effort, and time away from fickle fun and screen time.
I should extend each child's chores to ensure that a little "dirty work" features somewhere on their list.
My kids should often serve where there is no payment or reward, and so should I.
Not everything in parenting is worth the effort. I wonder about some of the hours, effort, and money invested in extra-curricular activities that won't be part of our kids' lives a short three or four years from now. Perhaps there is a sense in shifting those efforts 180 degrees in the opposite direction where our child is not the center of the action, but rather other people, a good cause or simply a dirty job that needs doing.
But the hard part is convincing teens to co-operate with this effort, isn't it? What if they just aren't "into it"?
Well, each personality type – or "tree type" as I call them – have a unique motivation "switch". If you already know to which type your child leans mostly, follow the tree type-specific tips below. If, however, you are not sure, have your teen complete our Tall Trees Leadership Profile for Teens at https://www.talltreestraining.com/packages/15 for a 26-page individualized report about what makes YOUR teen tick.
Are you not convinced that personality plays any part at all?
How about looking at this picture and imagining your teen in the scene. Temperament, expressed as personality, will determine if your teen would have been – even as a child – the one running the show with one hand on the tap, ready to add more hot water as needed, not minding the discomfort of sitting on the plug! OR being the one in Fantasy Land turning foam into a Santa beard OR being very concerned about the disarray in the bathroom, putting the ducks in a row in an orderly fashion to create some kind of structure OR the one quietly off to one side wondering if it is appropriate for all four of them to be in such a small space together, and worrying about the consequences of the wet mess they're making, yet not saying a word… pretending to not even be there!
These "treelets" represent something of the four main temperament types, which can combine in an endless variety of unique personalities. A Tall Trees Profile Report can unpack that beautifully.
What if your child fits several categories?
Good question! Many of us (the majority, in fact) are a mixture. A Tall Trees Profile for Teens Report will help find your teen's unique combination AND illuminate how that combination can differ between your teen's Social profile, Work Profile, Life View Profile, and overall Tall Trees leadership Profile. The Work Profile section in their report will give you even more guidance regarding their work ethic.
Pop us an email at [email protected] with your questions or talk to us on Facebook @talltreestraining.
And if you have kids who aren't teens yet, try out the Tall Trees Kids Profile!
Like my @HettieBrittzAuthor page to engage with me directly, or book me for a talk or training in the USA via hettiebrittz.com.

Enjoy growing with Tall TreesTM!